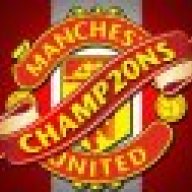 Est

Jul 29, 2002
Messages

1,720
Reaction score

42
Location
Tokens
Dirty Money
To our extended Soccer family

It is with deep regret that we announce the sad news of the passing of John Jukes, a Director of the Metro Women's Soccer League. John passed away at home in North Vancouver.

Memorial services are being planned for August.

John became a Director of the Metro Women's Soccer League in 1988. He was an integral part of the league for many years and helped to build the league from 50 teams to over 200. Before the internet, there was John. From early on John was the "go to" person for information about the league. He fielded calls and inquiries, helped numerous teams start up and develop and found teams for many new players. At one time he did just about everything for the league. John worked tirelessly behind the scenes to ensure the smooth running of the league, spending endless hours doing up cards, reports, phoning teams, players and referees.
He was a tireless advocate for the referees and attended the
Vancouver Referee Association meetings for many years as a representative of the League. John was truly an unsung hero of
the women's game!! He will be missed.

Our deepest sympathies go out to the Jukes family.