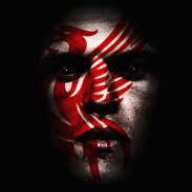 Staff member
Total Bastard
Est

Jun 28, 2001
Messages

27,491
Reaction score

13,996
Location
Tokens
Dirty Money
TTP EPL Season 2016/2017 Pro Predictions
Predict the scores of ALL league matches and win cash. Points awarded per match depending upon correctly predicting match scores.
Fee
Free entry for all
Premium & Ultimate
Member TTPers
Prize Package(s)
$100 to the winner
To enter scores,
you must be a Better Bastard in good standing
- anyone can view the schedule at any time.
Defending Champ:
@oldtimer
How to play:
For each game, put the goals scored by the home team and the goals scored by the away team and click save/submit/bet. Predict all season games at once or one match day at a time, it's up to you.
Direct link to matches:
http://www.takethepiss.com/xfsoccer/matches/premier-league-2016-2017.49/bet
First set of matches are coming up quick so get your picks in soon if you want to maximize your chances to win!
Cheers,
Regs.